7 lines designed for you and your customers to solve different skin and length anomalies.
We have studied scientifically advanced and tested formulations with efficacy and safety tests guaranteed by external certifications, and use protocols for your salon, simple but highly professional.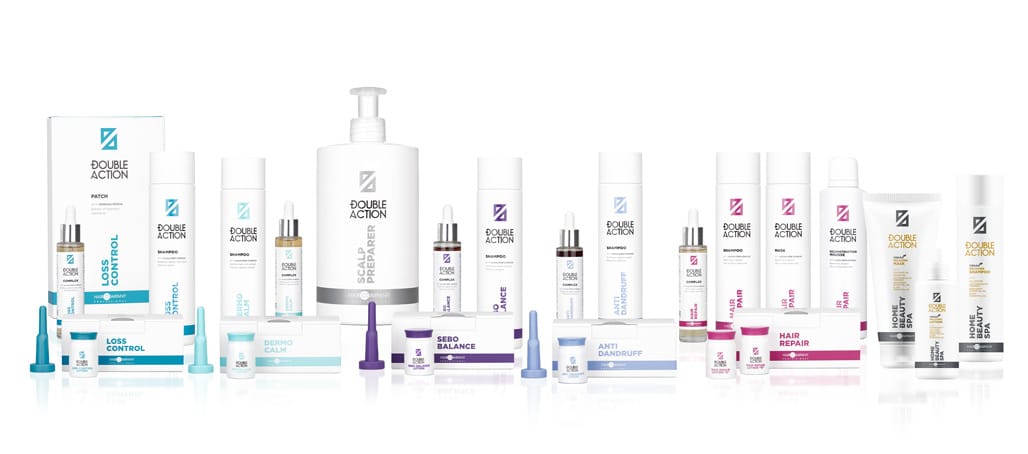 Anti Dundruff

Line of dandruff products. Reduces and fights dandruff, working on the skin and roots.

Dermo Calm

Designed for sensitive skin. Dermo Calm products are soothing, reduce redness and help prevent irritation.

Hair Repair

Comprehensive line designed to rebuild hair, from scalp to root.

Home Beauty Spa

Relaxation and aromatherapy line.

Loss Control

Product line designed to help stop and fight hair loss.

Scalp Preparer

Skin primer required prior to any Double Action scalp treatment.

Sebo Balance

Designed for oily skin. Improves and reduces sebum production.