New actives, next-level performance!
Express your art and create exclusive looks. Discover all the hair company professional styling products and be inspired by our hair experts.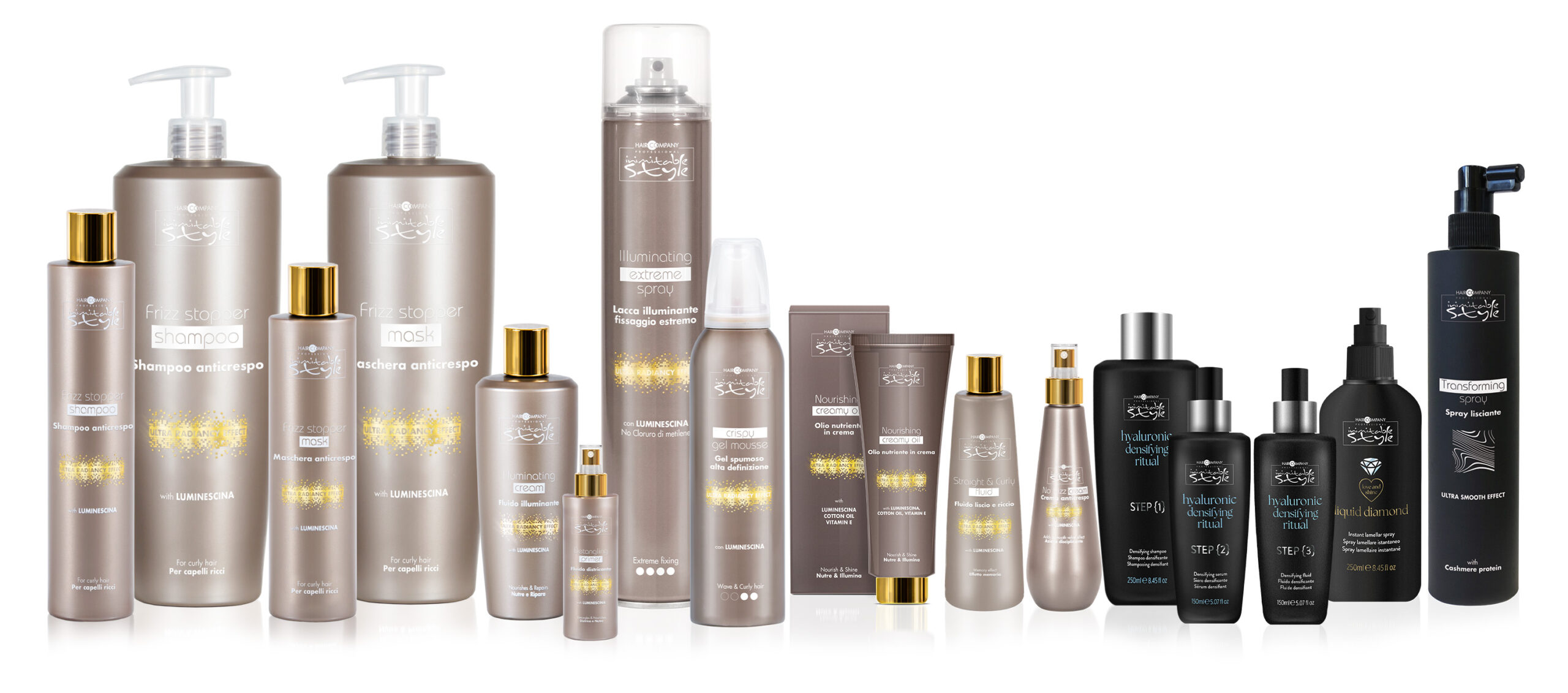 Lamination

Ultra laminating treatment, instant mirror effect hair.

Filler line

The filler treatment for deep reconstruction with hyaluronic acid.

Anti-frizz

A comprehensive line of anti-frizz products designed to fight humidity.

Illuminating

A line designed to harness the rich lustre of luminescine.

Leave in

Finishing products to achieve any styling result.

Smoothing line

For creating the ultimate smooth hair quicker and keeping the sleek for longer.

Volume

Fine hair enjoys new-found body and volume.